You Know You Should Have an Exit Plan but...
Don't know where to start
We will: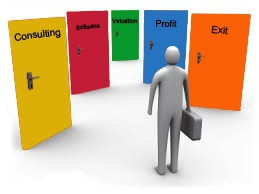 Provide a current value calculation and action plan to achieve your exit time-line and exit value goals.
Provide a three year profitability and cash flow growth action plan to maximize the value of your business. (Longer time lines are available.)
Provide a value estimate forecast for each of the next three years based upon achieving the budgeted profit goals contained within the action plan to determine the time-line of exit or the value at the time of exit.
"Tell Us What You Need to Exit...
We'll Show You How to Get There!"
For Only $6,000